Item# 24 W11415
Model:
10160STORMSHIELD/FT
Manufacturer:
Elton Manufacturing
Description:
1016 0 STORM SHIELD
List Price:
$0.00
Log-in for Dealer Price
Details
Installs underneath garage door to prevent water from flowing into the garage
Make sure the floor is clean & dry apply epoxy to Storm Shield then close the door.
Storm shield also helps prevents the weatherseal from freezing.
Can be driven on with car truck lawnmower etc. Cut lenghts / 10' Min
Cut Lengths available (min 10 feet) 1 Tube of adhesive per 10' length
Minimum of 10 foot order.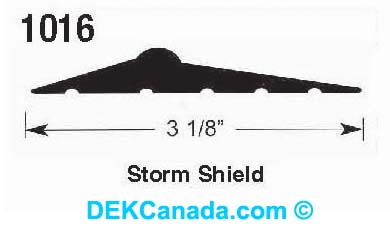 Home | about dek canada | technical info | create a login | apply for credit | Français | contact us
Copyright © 2017 - DEK Canada. All Rights Reserved.